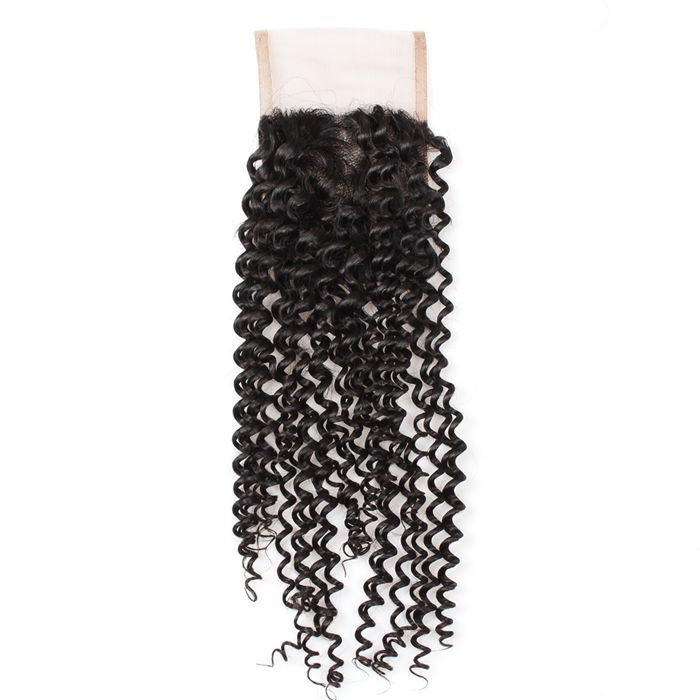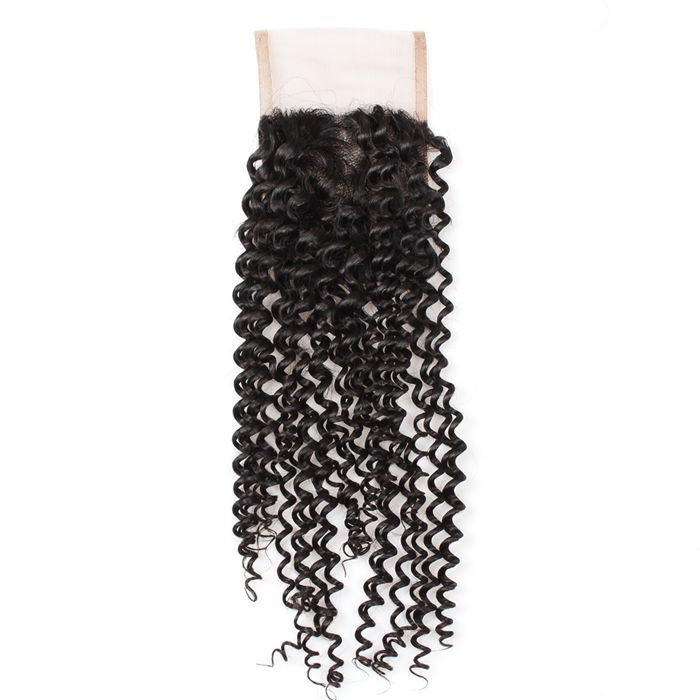 Curly Closure
Product Description: After almost two years of testing, we have found the best Virgin Hair on the market! Our ultra thick Curly Closure is 100% healthy human hair and blends perfectly with bundles for a 13×4, ear-to-ear coverage that you're looking for. 
Color: Medium Brown - (Lace Knots Can Be Bleached to match the scalp perfectly!)
Product Specs: Bundles are 3.3-3.5 ounces each, but some may have a little more weight to them (especially shorter lengths). We do recommend four bundles for hair over 24 inches and three bundles for hair under 22 inches.